Sport
Which goalscorers could improve in the Premier League this season?
We've used StatsBomb's expected goals (xG) data to identify the players whose goal tally in the Premier League last season differed the most from what those chances would typically have yielded.
While finishing skill could well account for some of the discrepancies, players whose expected and actual goal tallies differ significantly tend to see those differences narrow or disappear over time, making xG a useful tool for identifying hot and cold streaks that will come to an end eventually.
The underachievers
Starting with the players who the numbers suggest should have been rewarded more for their goalscoring attempts last season, we see an interesting name in second place.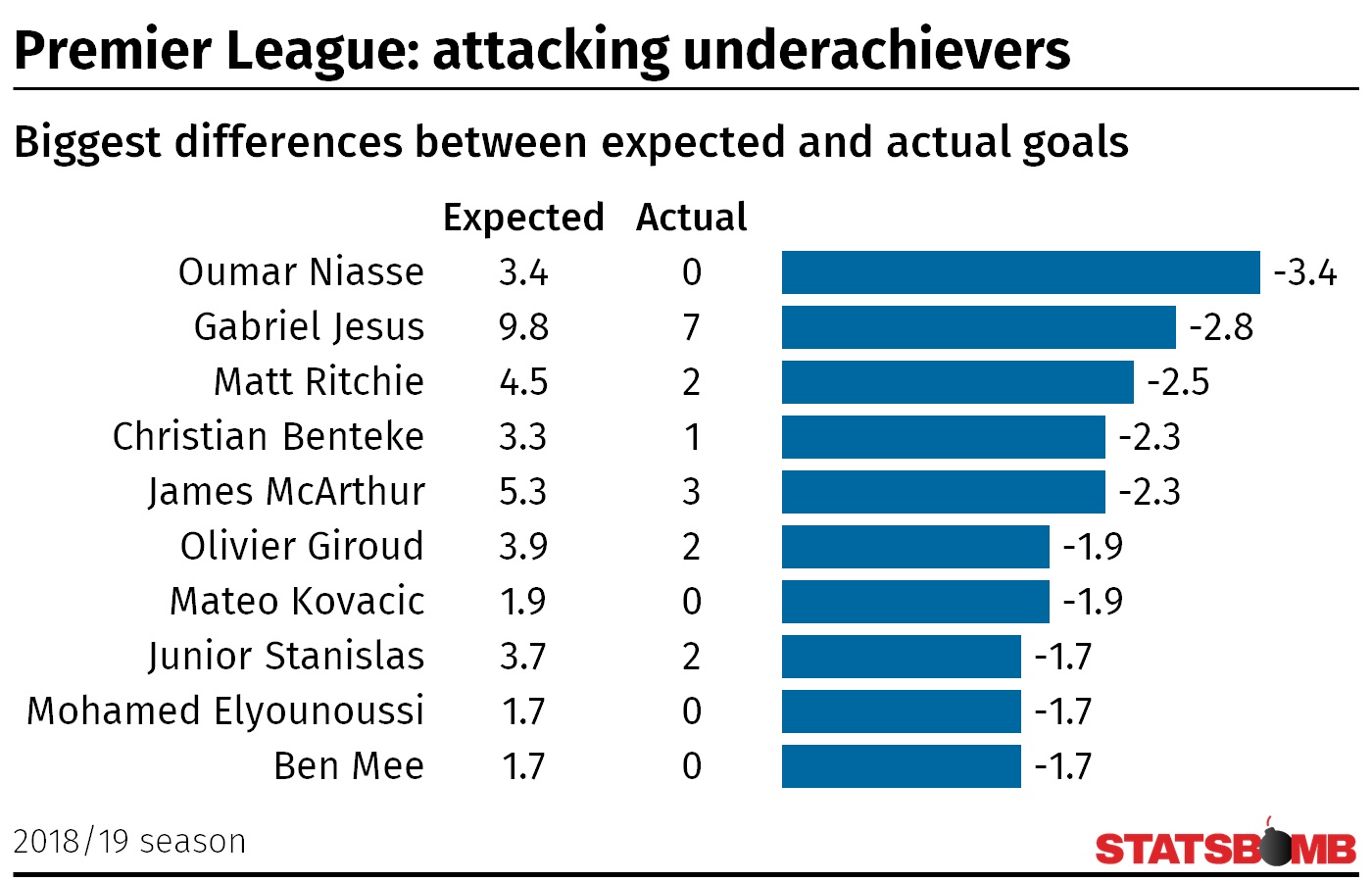 Gabriel Jesus has been Sergio Aguero's understudy for his entire Manchester City career to date, but his attacking output is becoming increasingly difficult for Pep Guardiola to ignore.
Not only is Jesus an automatic starter for Brazil, but his xG data suggests that with a bit more luck his goal tally could have reached double figures last season despite featuring for less than half as many minutes as the Argentine.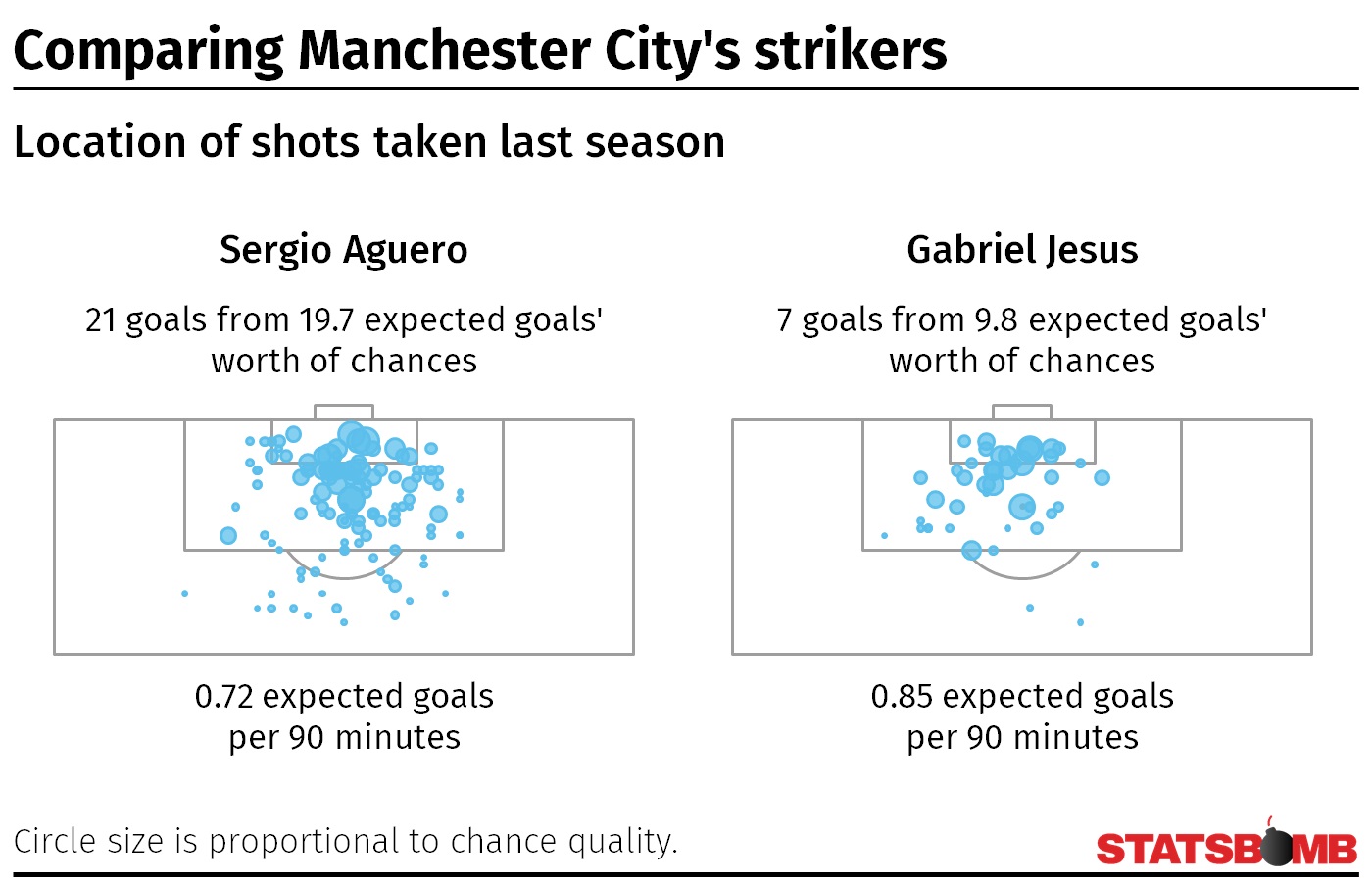 The reward will surely be more starts in the Premier League this term, and if he hits the ground running he could keep Aguero out of the team and be a dark horse in the race for the Golden Boot.
Encouragingly for both Chelsea and Crystal Palace – who look set to be without some of their leading goal threats from last season – they each have two players who should be capable of increasing their output this time around.
Christian Benteke has long been a source of frustration for Eagles fans, but if he can stay fit then the goals could start to flow. Adjusting his expected goals tally for time spent on the pitch, his output of 0.36 xG per 90 minutes puts him in the same bracket as Raul Jimenez and Eden Hazard.
The overachievers
Flipping this analysis around, we can also reveal the players whose goalscoring feats last season look unlikely to be repeatable.
Top of the list is a joint Golden Boot winner in Sadio Mane, who netted approximately seven more goals than the xG data suggested that the average player would have.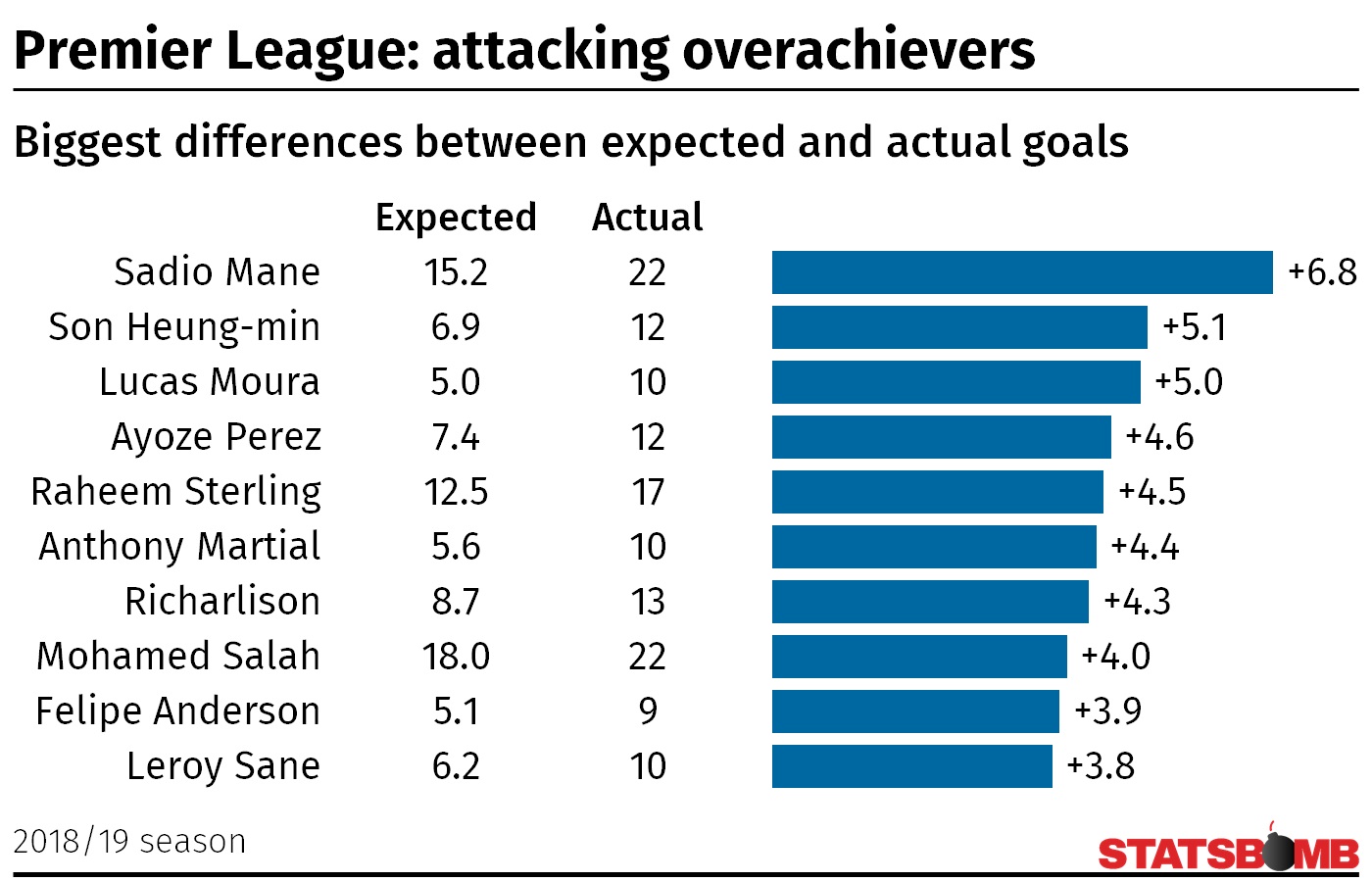 While Mane's finishing ability could well be above average, such a large difference is unlikely and also represents a suspiciously large improvement over his conversion rate in 2017-18.
It's not impossible for Mane to repeat the trick, particularly as players at top clubs tend to enjoy a boost from their teams' dominance and creativity, but it appears more probably that he will finish this season with a more modest return.
Harry Kane could find himself shouldering the goalscoring burden again at Tottenham, as both Son Heung-min and Lucas Moura appear to have benefited from hot streaks last season that may not recur.
Leicester's new £30million man Ayoze Perez may also struggle to repeat his strike-rate from 2018-19, although being surrounded by team-mates of higher quality may compensate somewhat.
Takeaways
– The rise of Gabriel Jesus should mean less playing time for Sergio Aguero
– Don't expect another Golden Boot challenge from Sadio Mane
– Crystal Palace should be fine without Michy Batshuayi